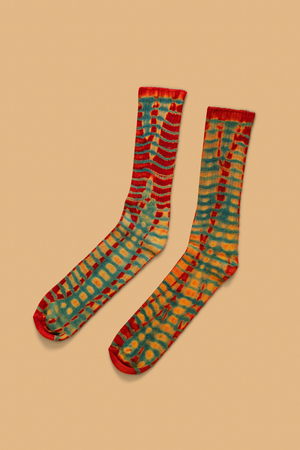 "Cool Running" Batik Socks
Sale price Price $28.00 Regular price
These psychedelic socks are batik dyed, a traditional technique of wax resist dyeing to produce vibrant, one of a kind patterns on these soft socks made from a bamboo/rayon blend fabric. 
"Cool Running" is a blend of a bright orangey sriracha red, turquoise and ochre. 
Due to the handmade nature of these socks, there will be slight variations from pair to pair. Fabric has slight stretch to it. Machine wash on cold, color won't bleed.